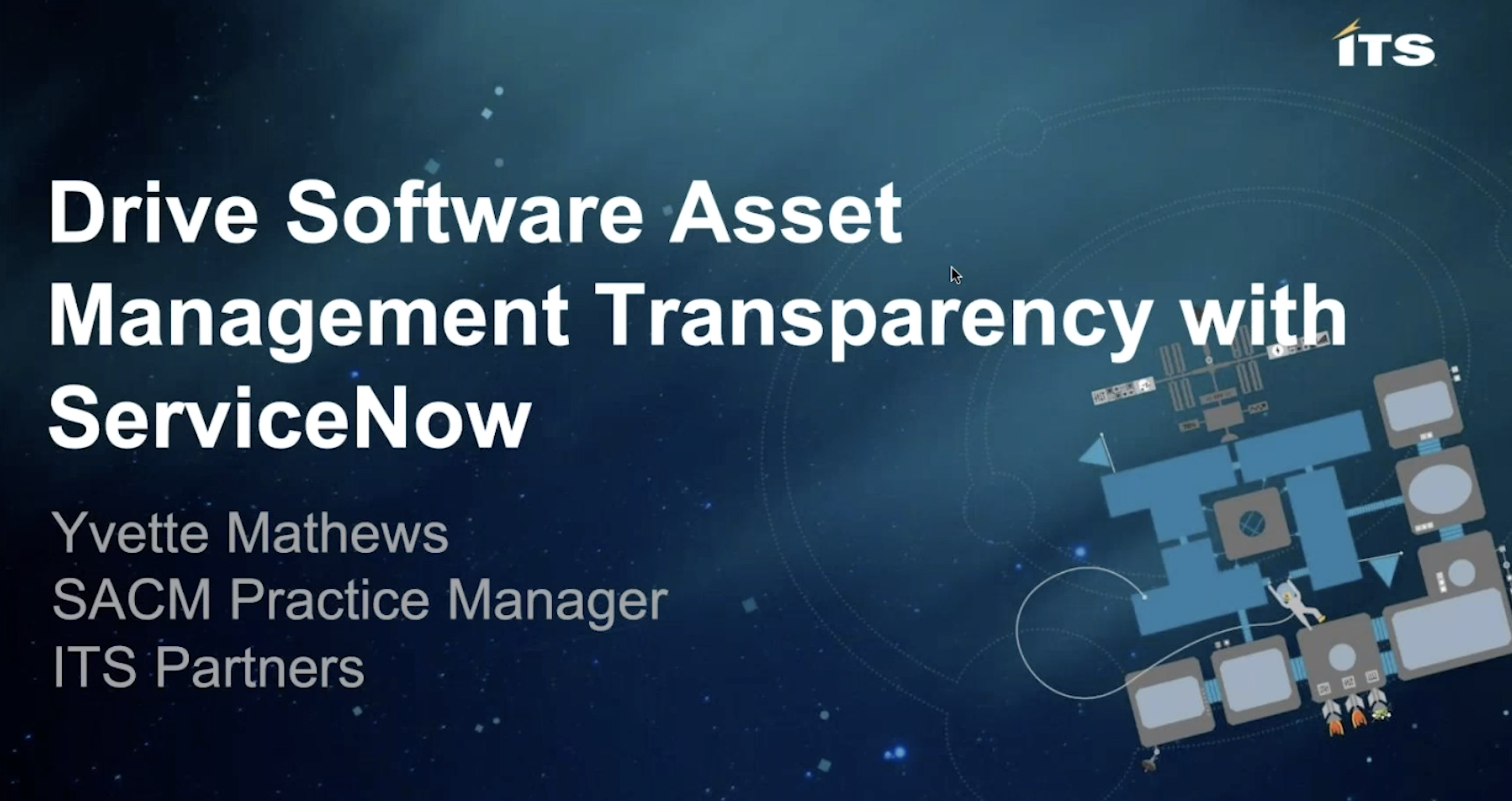 To effectively manage and improve your systems, you need to know exactly what assets are in your IT environment and have current, accurate configuration data.
ServiceNow has a full portfolio to capitalize on this age old problem. At this webcast we'll be discussing some of the best practices around Software Asset Management (SAM), Software Asset Management Professional (SAM-P), CMDB and leveraging a Discovery tool. ITS Partners is ServiceNow's specialized partner for SAM and SAM- P implementations.
In this video, Yvette Mathews, ITAM/CMDB ServiceNow Practice Manager, discusses the best practices for Asset Management programs.