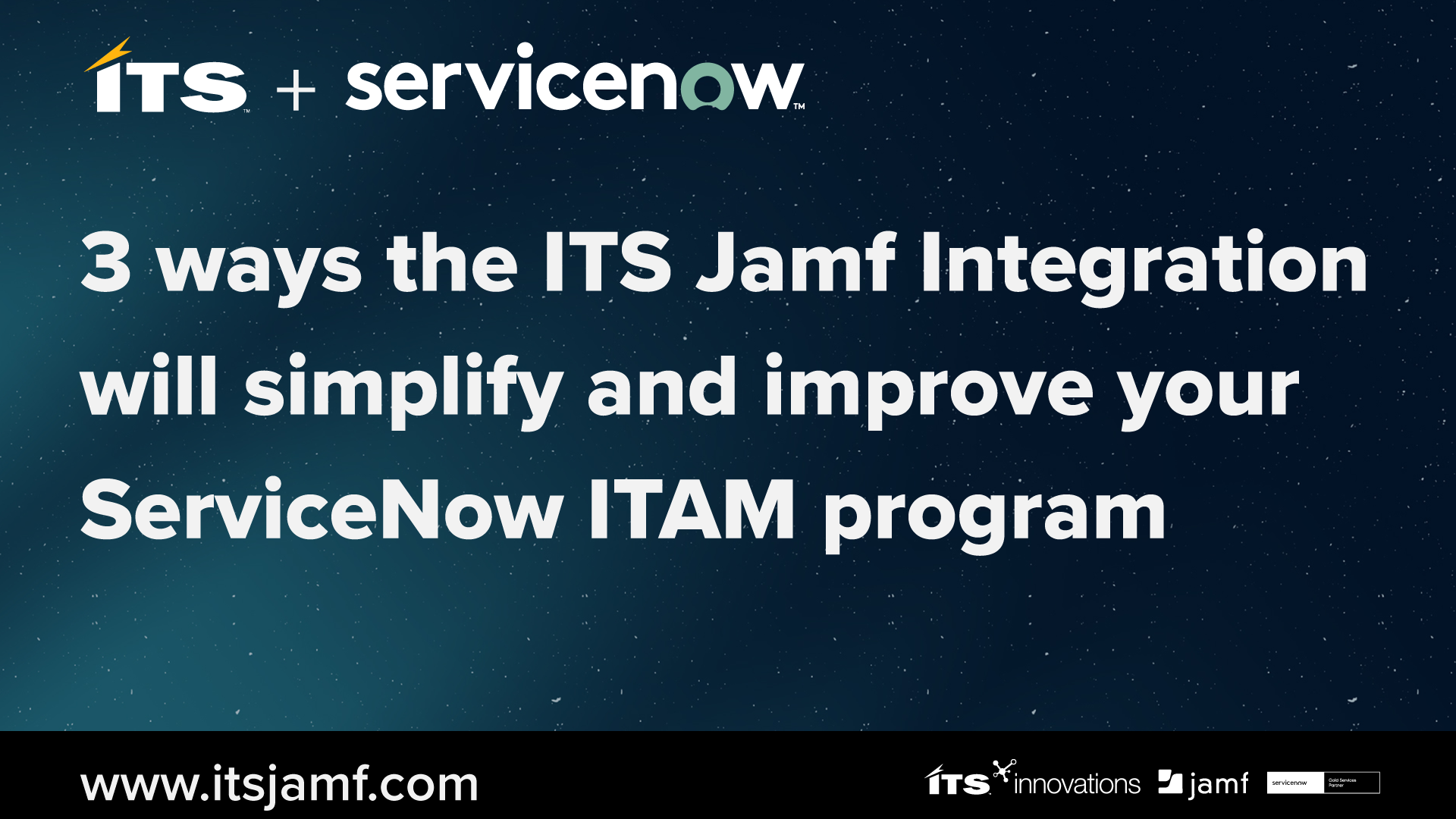 Many organizations are leveraging Jamf Pro to help manage their Macs, but they frequently experience headaches trying to import Jamf asset data into their CMDB.
With our new Jamf integration, you can be up and running in minutes and simplify the process of bringing your Mac software and hardware data into ServiceNow.
In this video, Jay Wigard, Product Development Lead at ITS, discusses 3 of the key productivity-driving outcomes delivered by the integration and you'll get to see it live in action!